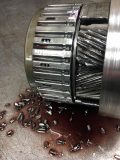 When your transmission is no longer able to function properly and you aren't ready to plop down tens of thousands of dollars on a new ride, we can rebuild your transmission to restore "like-new" performance to your car for a lot less money than what you'll lose when you drive that new car off the dealer lot.
What is involved in rebuilding a transmission?
We remove the transmission and completely disassemble it
We clean and inspect all parts including the case and bell housing
We replace lined friction clutch plates, all gaskets, rubber parts, and metal sealing rings
All bands used in dynamic application are replaced with new or re-lined bands
All dirt and varnish is removed from the valve body and all non-serviceable parts are replaced
The torque converter is cleaned and inspected for wear and leaks. If the converter isn't capable of delivering "like-new" performance, it will be replaced.
We replace the transmission, install a new filter, and fill it with high-quality, manufacturer recommended fluid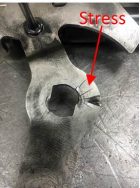 The result?  "Like new" performance that carries a 12 month guarantee, backed by ATRA and ATSG warranties on our work which are honored nationwide.
We have over 30 years of experience overhauling and rebuilding transmissions of all types, including
Transmissions on domestic cars
Sports car transmissions
SUV transmissions
Foreign car transmissions
Truck transmissions
Antique auto transmissions
If you get a written estimate from another service shop, bring it to us to review. We are a family owned business without all of the franchise fees and overhead of those other guys. We can often offer you a lower price and you won't get a new-hire working on your transmission that just finished training school.
Extended Transmission Rebuild Warranty
When we rebuild your automatic transmission, we use only the highest-quality parts and follow latest manufacturer updates so your transmission may end up being better than when it was new. And to prove our quality work, we give you a 1-year / 12,000-mile warranty. Then on each year's service anniversary date, we will service your transmission for only $199 for most cars and extend the warranty for another 1-year / 12,000-mile term and for every year afterward that you get it serviced by us under the warranty.